Assalamualaikum, hello, good morning, good afternoon, good evening to when ever you are reading this post.. =) Today, I will like to share with you my top 5 Malaysian food favourite.. Let's scroll down
and start droooling..
*teehee... ;P
1. Nasi Ayam @ Chicken Rice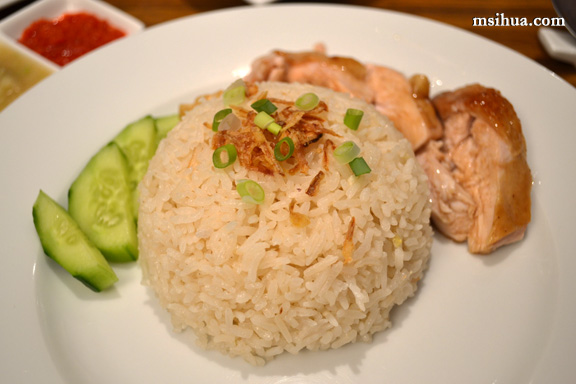 Chicken Rice consists of delicious roasted/steamed chicken (i prefer roasted) with fragrant rice along side with soup,slices of cucumber/salad and it's own sauces. yummy!..
2. Laksa Sarawak
Laksa Sarawak.. my favourite hometown dish.. it's actually a mee-hoon noodles serves with a delicious savory 'kuah' along with chicken slice, prawn, fried egg slice, taugeh, lime, belacan and coriander leaves.
3. Nasi Lemak
Nasi Lemak is one of Malaysian favourite dish which consists of pandan fragrant rice, sambal (the more spicy da more i love it!), anchovies, peanuts, boil eggs and slices of cucumber..
4. Roti Canai
my fav Indian dish.. Roti Canai..serve with curry.. *drooling*
5. Mee Kolok
Another hometown favourite.. Mee Kolok! can't descibe it in words.. must try!!
actually there are more delicious Malaysian food that i love and want to share with you.. but for more info you can go to this
site
.. adios amigos!! ^_^